Did you know as a woman that you could have a collapsed Vagina? The vagina detaches from the apex, the top of the vagina and drops exiting the body via the entry way to the vagina. This is not the same thing as a fallen bladder.
The remedy is nearly always surgery where the surgeon, usually a Urologist, can lift the vagina and attach it again to
ligaments. The post surgical pain site will be in the buttocks and not in the vaginal area.
Some women stay with a fallen vagina thinking it is the baldder when it begins to lower and exit the vagina looking and feeling like a ball.
The ball gets lower and is harder to maintain, thus pushing it back up with the fingers.
When it comes to the time that you can no longer self remedy this it is time for an exam from the Urologist or your GYN.
This condition is called, Apical Prolapse.
Dont live with this condition. Get assistance and get surgery if needed. There is minimal bleeding after surgery and the surgery is generally one to one and one half hours with an overnight stay in the hospital. Healing time is near to three weeks to one month before you can resume all activities.
I would appreciate any and all comments so I may further help guide you in this conclusion.
Thank you for your participation.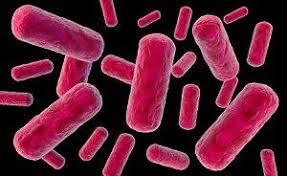 Not all people are willing to find the STD in their body or to even think that they share an STD. They feel that if it is not identified or known they wont exist for long and probably not cause havoc to them. This thinking is wrong and should be addressed so that one can cure the problem and not pass it along to either some other adult, teen or even the unborn fetus.
There are numerous STD diseases. Some of the most popular are, HSV, Herpes 1/2 simplex and zoster, rash, pimples. HPV human papaloma virus (warts). Shingles, rash, pimples, painful. HIV, (can duplicate to Aids).
Chlamydia. A very common STD caused by a bacterial infection. ...
Genital Warts. Growths on the genital area and around the anus. ...
Gonorrhea. A common STD caused by a bacterial infection. ...
Hepatitis B. ...
Herpes. ...
HIV & AIDS. ...
HPV (Human Papillomavirus) ...
Molluscum Contagiosum.