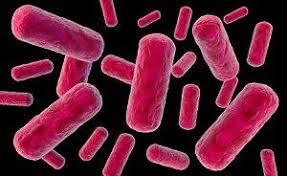 Not all people are willing to find the STD in their body or to even think that they share an STD. They feel that if it is not identified or known they wont exist for long and probably not cause havoc to them. This thinking is wrong and should be addressed so that one can cure the problem and not pass it along to either some other adult, teen or even the unborn fetus.
There are numerous STD diseases. Some of the most popular are, HSV, Herpes 1/2 simplex and zoster, rash, pimples. HPV human papaloma virus (warts). Shingles, rash, pimples, painful. HIV, (can duplicate to Aids).
Chlamydia. A very common STD caused by a bacterial infection. ...
Genital Warts. Growths on the genital area and around the anus. ...
Gonorrhea. A common STD caused by a bacterial infection. ...
Hepatitis B. ...
Herpes. ...
HIV & AIDS. ...
HPV (Human Papillomavirus) ...
Molluscum Contagiosum.
Doc Berni, Is it true that one of the largest growing population of STD's is in the Senior Living communities. Any suggestions for the seniors out there?
Posted by
Bernie Wahl
on
06/12/2018 - 01:12 PM
It can be true that this is affecting senior communities but that isn't all that it affects. Seniors are everywhere and so are young adults that are sexually active. This disease that is a virus travels without warning and is highly contagious. Everyone should take precaution by testing for an STD and don't ever question the possibility that you have one or not. Only by testing can you be sure and it is a good idea that you consider testing just the same as if you were to go into the doctor for a simple CBC blood test that shows everything BUT the STD. The STD test is specific to what it may or not be.
Posted by
Berni Massari
on
06/12/2018 - 01:21 PM
I have never been so amazed to see my results when Dr. Massari actually cured my genital herpes. I never actually believed that it would be possible to actually eliminate the issue, but she did...I recommend her for literally EVERYTHING. She has fixed me from head to toe. THANK YOU DR. MASSARI.
Posted by
Anonymous
on
10/17/2018 - 04:56 PM